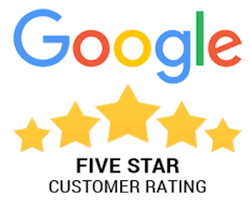 100% authentic reviews from ACUTAL clients!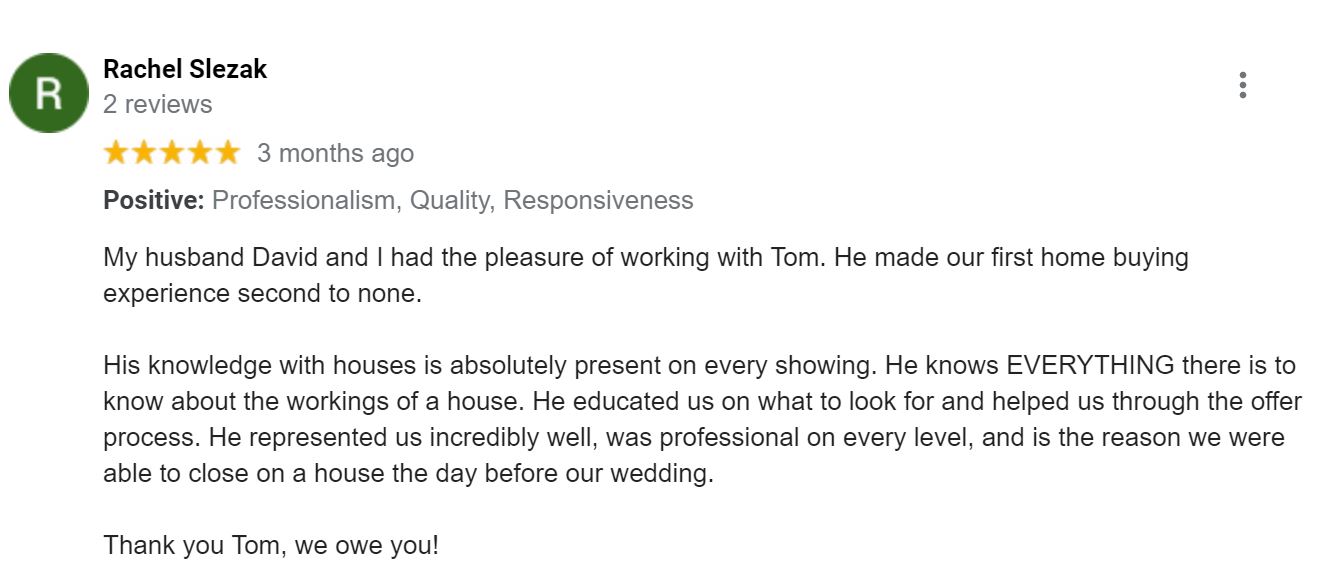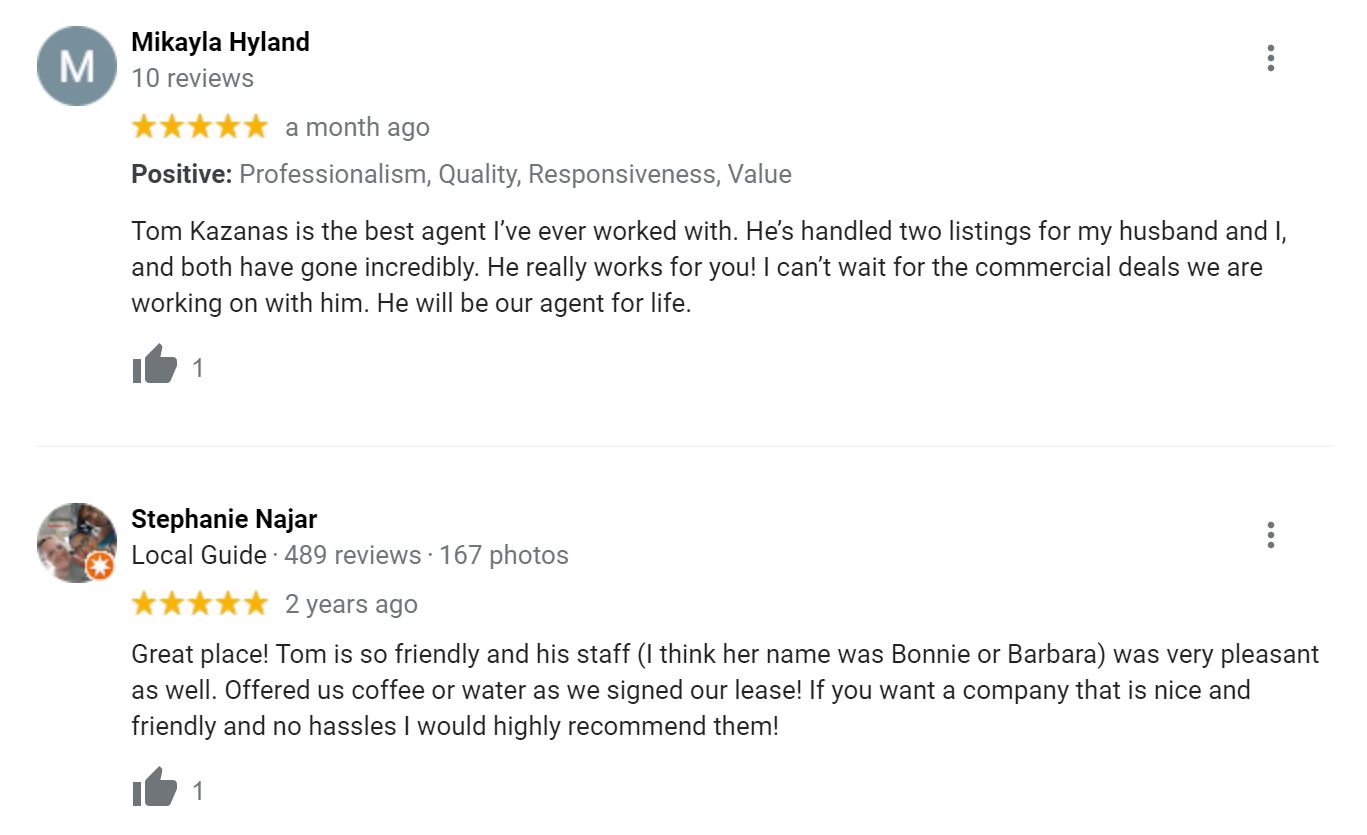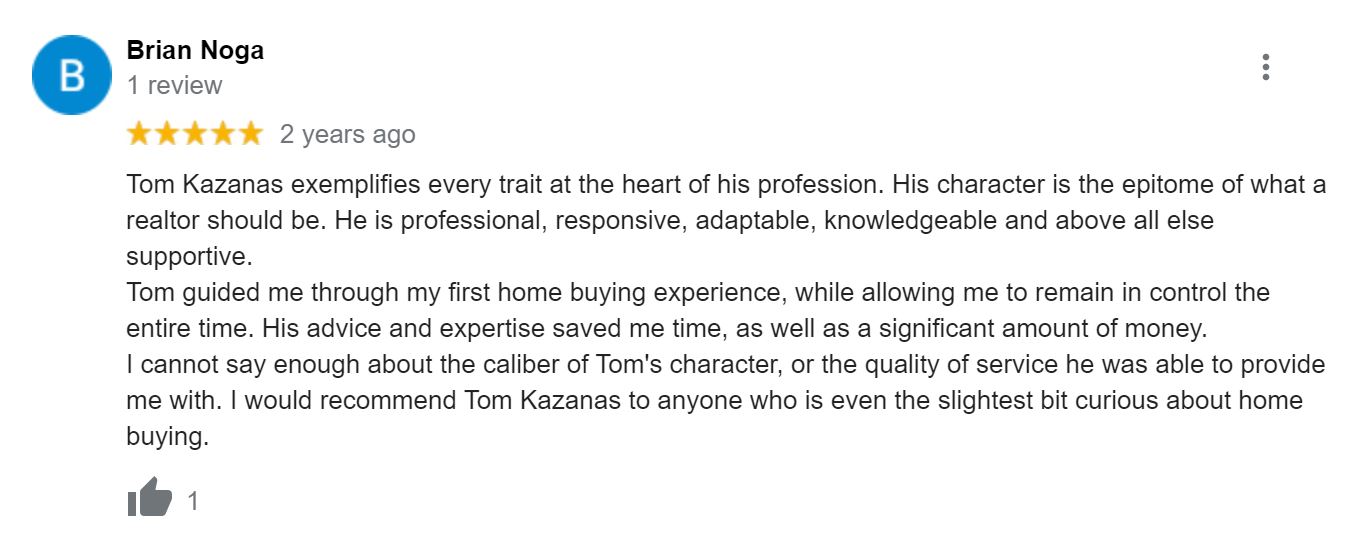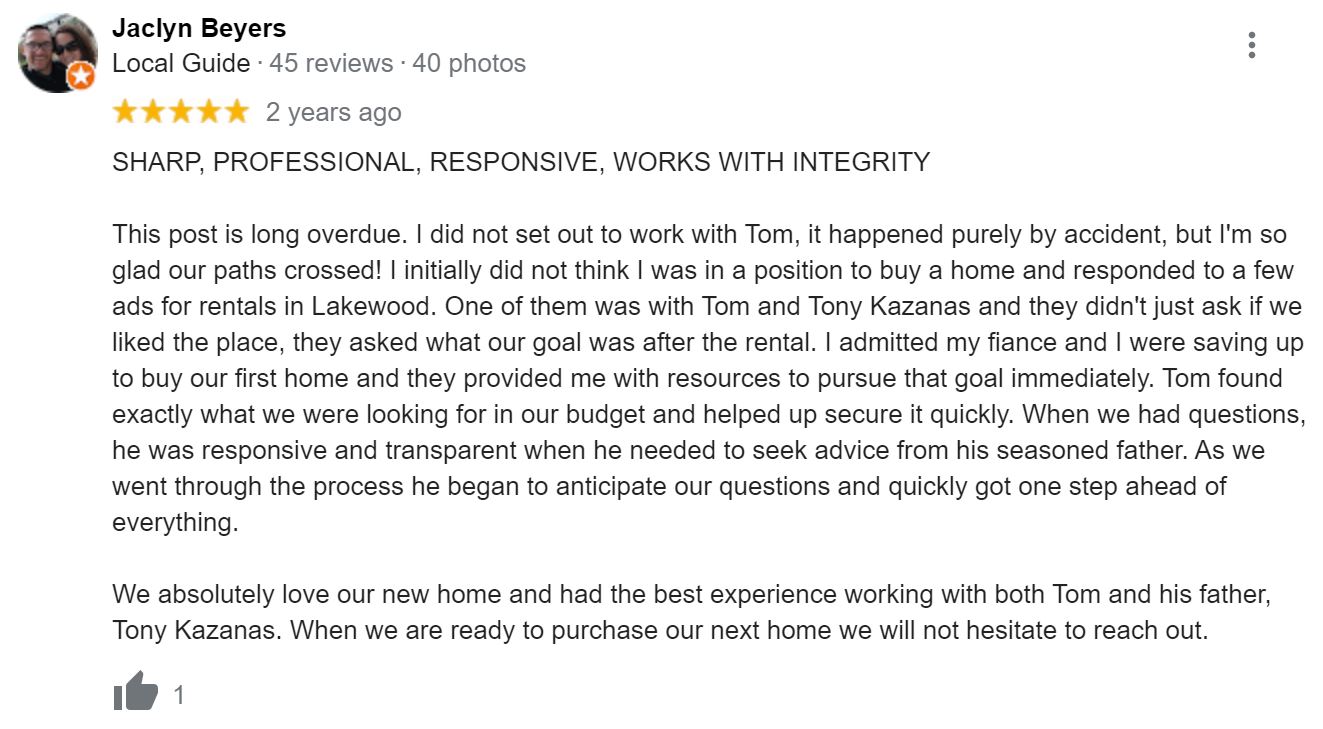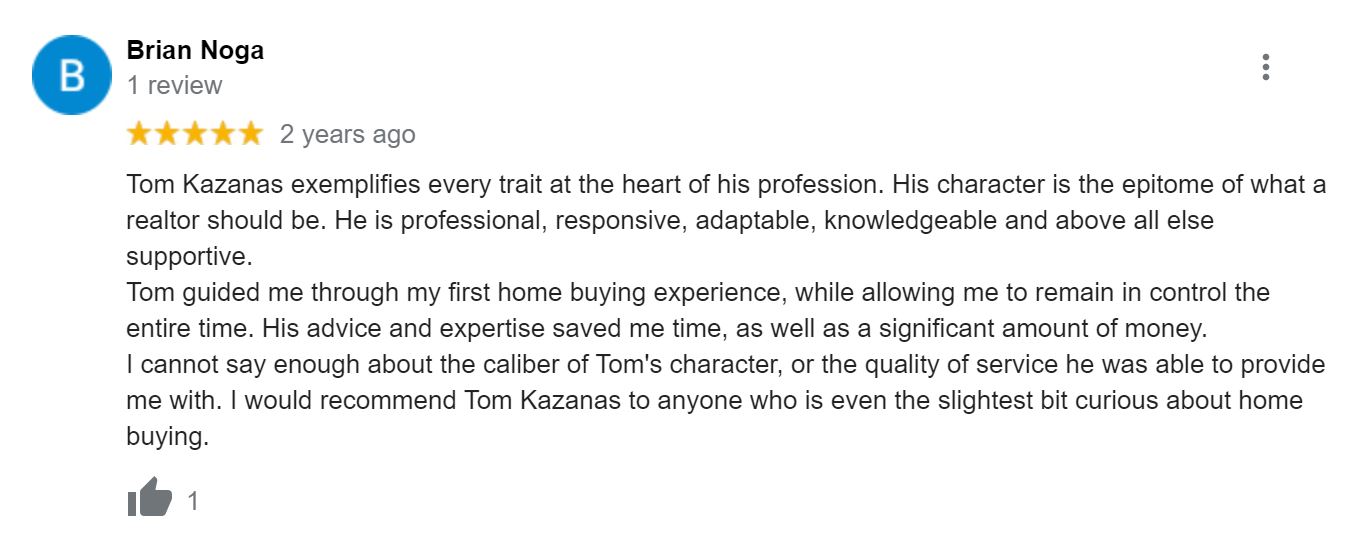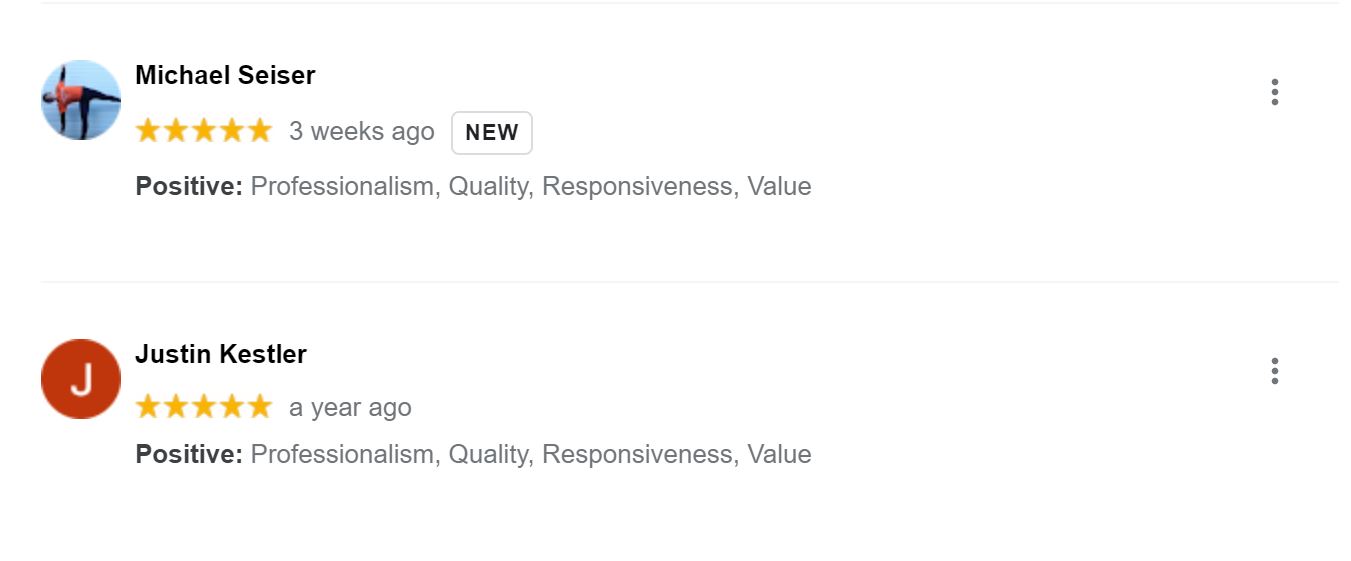 Elizabeth Ann 4/16/21 Tom Kazanas you are the very best!!!!!
Justin Casey 1/8/21

We absolutely killed it on this deal! Can not speak highly enough about Tom Kazanas's work ethic and skills of negotiating. I was very pleased as the buyer!
Kristi Hadgigeorge

1/7/21:

Thank you for your expertise and guidance throughout this process, Tom. Appreciate your honesty and patience. And thanks for helping us break it in first!
Alec Dickman 9/25/2020: If anyone in the Cleveland area is looking to buy or sell, Tom Kazanas is your guy!
Mikayla B Hyland December 2, 2019
·

A huge thank you to our good friend and amazing realtor Tom Kazanas

! We have had our condo listed for only a few days and not only did we get multiple offers, but also above asking. We accepted one tonight

?

He's a great and honest person to work with. Anyone looking to sell, he's your guy!